The Armor Group is a privately owned buyout firm that focuses on niche market manufacturing and/or underperforming companies. Armor has experience in acquiring small to mid-sized corporations facing challenging and strategic circumstances. Transactions may involve asset divestitures or buying a company or its assets quickly.
Primary Acquisition Criteria
Sales greater than $5MM (up to $100MM)
Industrial products manufacturer
Niche product with reasonable market share
Engineered product
High-quality product
Owned by a large corporation
Operations fit in existing Armor plants
Recession resistant or counter-cyclical
Turnarounds or bankruptcies acceptable
Capital and Finance
Financial Reporting
Support Services – HR, IT, Legal, Accounting
Strategic Planning
Operational Best Practices
ISO9001 Certified
Industries of interest: Industrial, Real Estate, Construction, Technology
The Armor Group is a privately owned manufacturer of industrial and commercial products offering diverse products and capabilities in a variety of industries. In business for over 90 years, Armor understands the needs of our customers and is committed to providing quality products and services. Each Armor company has an experienced staff ready to respond to your manufacturing needs quickly and efficiently for large or medium-sized projects.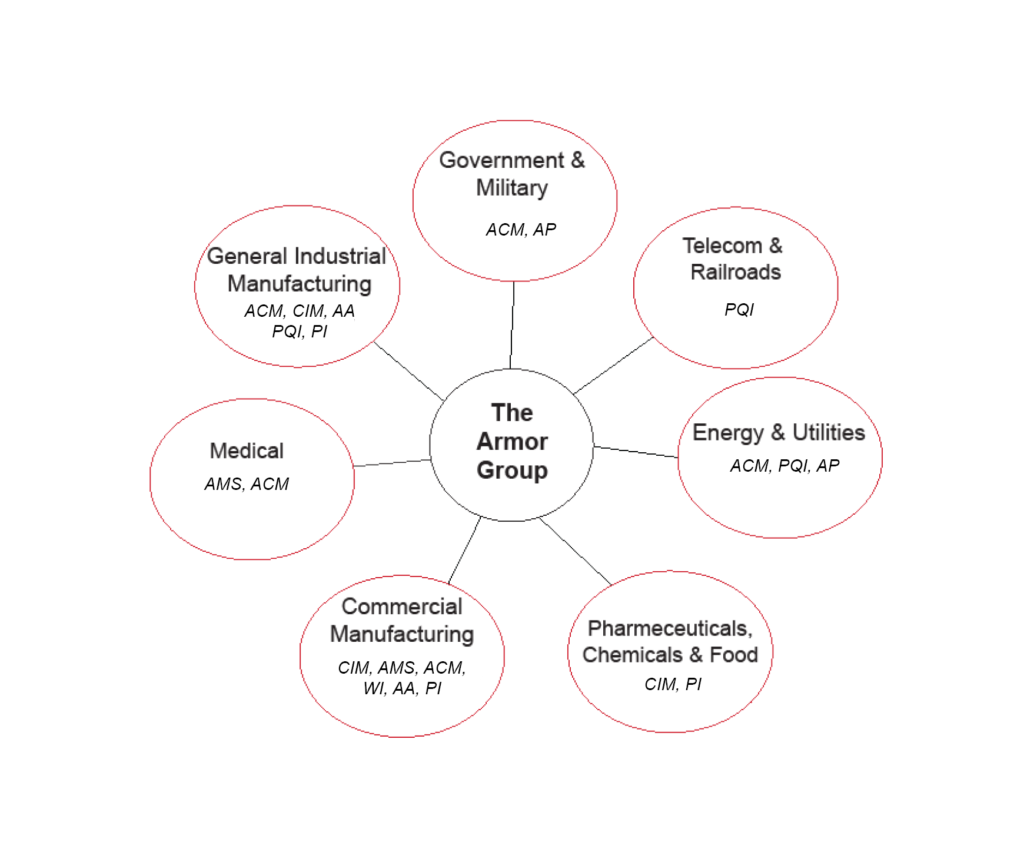 The Armor Group Companies
AA: Armor Aftermarket
ACM: Armor Contract Manufacturing
AMS: Armor Mobile Systems
AP: Armor Products
CIM: Cincinnati Industrial Machinery


MC: Medical Coaches
PI: Processall
PQI: Precision Quincy
WI: Witt Industries